Topic: Artificial Intelligence
Workshop 2 by Anshu Pandey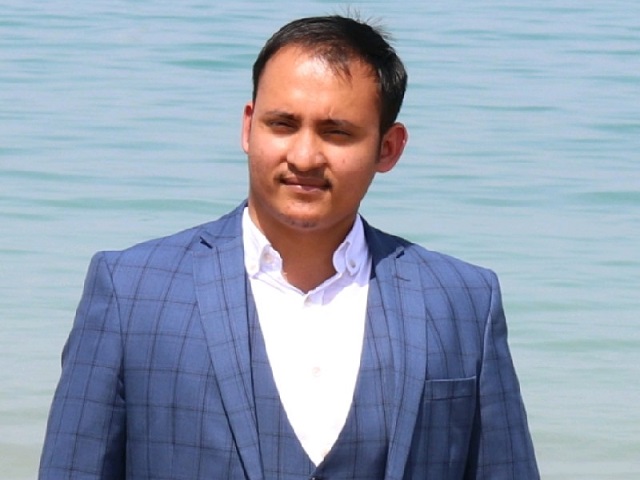 Anshu Pandey
WORKSHOP TOPIC: AI FOR BANKING – BUILDING AI DRIVEN BANKING SYSTEM
COURSE OVERVIEW:
This workshop is for Bankers, managers and professionals working for banking and finance enterprises, the course focuses on understanding the concept of Artificial Intelligence and its applications to transform banking and finance business model. This course will stimulate learner's thinking in the right direction giving you the clarity and confidence to take the next steps. The main objective to make participant Understand AI from a leader's perspective and the practical, data-driven methods to identify and quantify opportunities that leverage artificial intelligence to create competitive advantage and radically change how your business operates.
LEARNING OBJECTIVES:
Understand the landscape of AI – understanding the domains and terms Machine Learning, Deep Learning, Data Analytics, Data Science, Computer Vision and Natural Language Processing.
Identifying the use of AI in the domain of Data Science, Computer Vision and Natural Language Processing for Customer Service and support, Banking operations, product sales, operations management, Risk Management, AML etc.
Exploring the new customized applications of AI in Banking, architecting the phases of implementation, and productization process.
Testing AI based applications, evaluating the performance, deciding the performance the appropriate metric for AI based applications.
Exploring Machine Learning solutions development technologies and best practices. Comparing ML as a service model.
SCHEDULE
9:00 – 9:45 ARTIFICIAL INTELLIGENCE – UNDERSTANDING THE BUSINESS WAY
Understanding the idea behind Artificial Intelligence with logical and technical perspective
Recognize Typical applications and use cases of AI in Business and daily life
AI v/s Non AI
AI and Business Disruption
9:45 - 10:30 THE LANDSCAPE OF ARTIFICIAL INTELLIGENCE
Understanding AI v/s Machine Learning v/s Deep Learning
Understanding Data Analytics, Data Science
Understanding Computer Vision and NLP
Understanding how Industries leverage power of AI
10:30 – 10:45 TEA BREAK
10:45 – 11:30 AI AND IMPLEMENTATION IN INDUSTRY
How to decide when to use capabilities of AI for business?
What business problems can AI help solve?
Realistic implementation of AI from an executive's perspective
11:30 – 12:15 DATA DRIVEN BUSINESS MODEL WITH AI
Case Study - What is data driven decision making?
Using data to understand market opportunity
Using data to understand customer demand
Data Science – transforming business with data driven model
Computer Vision – next generation smart applications with visual recognition
Natural Language Processing – building digital executives for customer service
12:15 – 13:15 LUNCH
13:15 – 14:00 TRANSFORMATIONS IN BANKING WITH USE OF AI
Artificial intelligence for Customer Service and Support
AI for Risk management, retail and corporate banking
AI based customer targeting
Reinforcement Learning in Banking
14:00 – 15:00 IMPLEMENTING & ARCHITECTING AI APPLICATIONS
Examining team culture, capabilities and readiness
How could AI impact on my business unit - both negatively and positively?
Create a digital transformation roadmap leveraging AI and other emerging technologies.
15:00 – 15:30 PERFORMANCE EVALUATION AND TESTING AI MODELS
Testing methodology
Important metrics to evaluate AI model for compliance and production cost
Validating AI model based on customer readiness
15:30 – 15:45 TEA BREAK
14:45 – 17:00 AI Applications
Comparing multiple technologies to use for developing AI applications
The technology and manpower costs - Selecting the right AI platform and associated technology + building expert teams
Deployment Practices and best practices
What happens to executives and businesses that misunderstand disruption?
Review of what has been taught
Get individuals to create their own action list